Recent developments with coronavirus (COVID-19) are impacting small businesses around the globe.
Keep your customers aware of any changes to day-to-day operations.
Be sure to include details your customers should know about, like your hours, product availability, and any precautions you're taking regarding the virus.
Consider the following tips to communicate the above information with your customers:
Update your website.
Email your customers.
Post to social channels and pin those posts to the top of your feed if possible.
Update your details on your Google My Business profile and any other sites where you have a listing.
If you have a physical location, think about hanging signage in your windows and around the store.
If you need any support in taking these actions, we're here to help. Check out our Knowledge Base or contact Support at 1-866-289-2101.
Share these tips
Use our image below to easily share these tips with your team or fellow small business owners.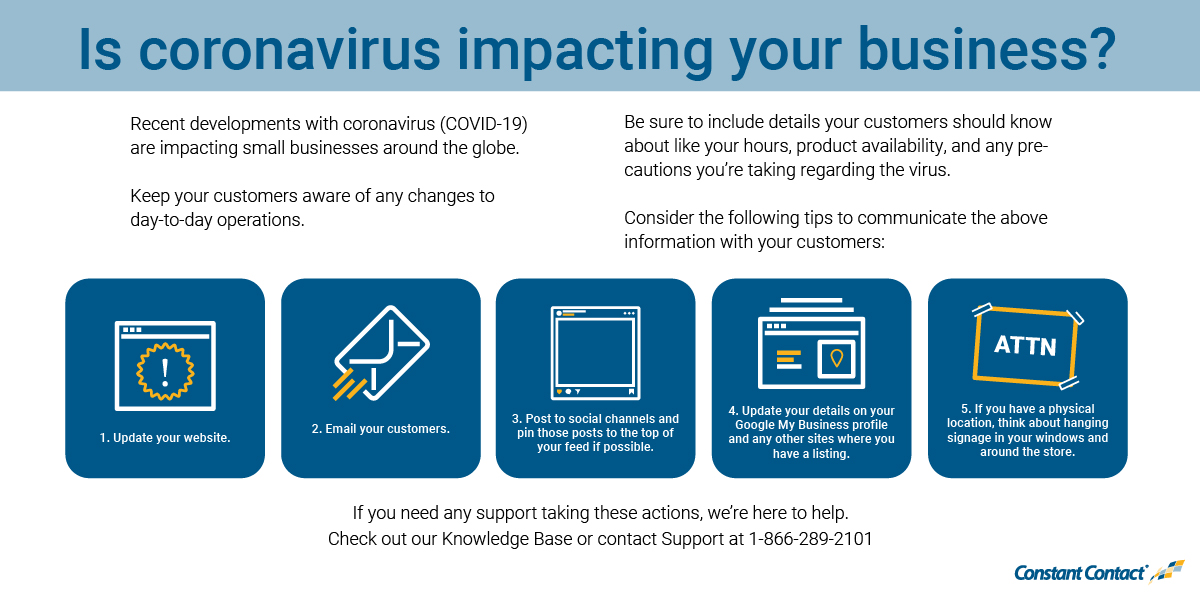 The post Is Coronavirus Impacting Your Business? appeared first on Constant Contact.