Are you planning on creating even one blog post as part of your marketing strategy? If you are, then you need to have an effective content production process in place. Content production is "planning for planning" in disguise. Does it sound like a chore? Maybe, but it comes with a big payout — I promise.
Stick around, and I will reveal my personally tried and tested asset management and content production processes. I use these methods daily.
You'll learn how to shave off hours of redundant work, save your sanity, and produce an abundance of better content. Let's get to work!
[Tweet "How to plan an effective content production process in 8 steps."]
Download This Editorial Calendar Template
When it comes to content production, an important step to making the most out of your work is a solid plan. This editorial calendar template will ensure you're able to organize your content and projects in the most effective way possible.
[content_upgrade_shortcode]
Table of Contents
What is Content Production?
Tools for Marketing Content Production
Developing a Content Production Process
What is Content Production?
First, let's get on the same page about what content production means. It can represent different things for different industries. In the digital marketing scene, I'd define content production like this: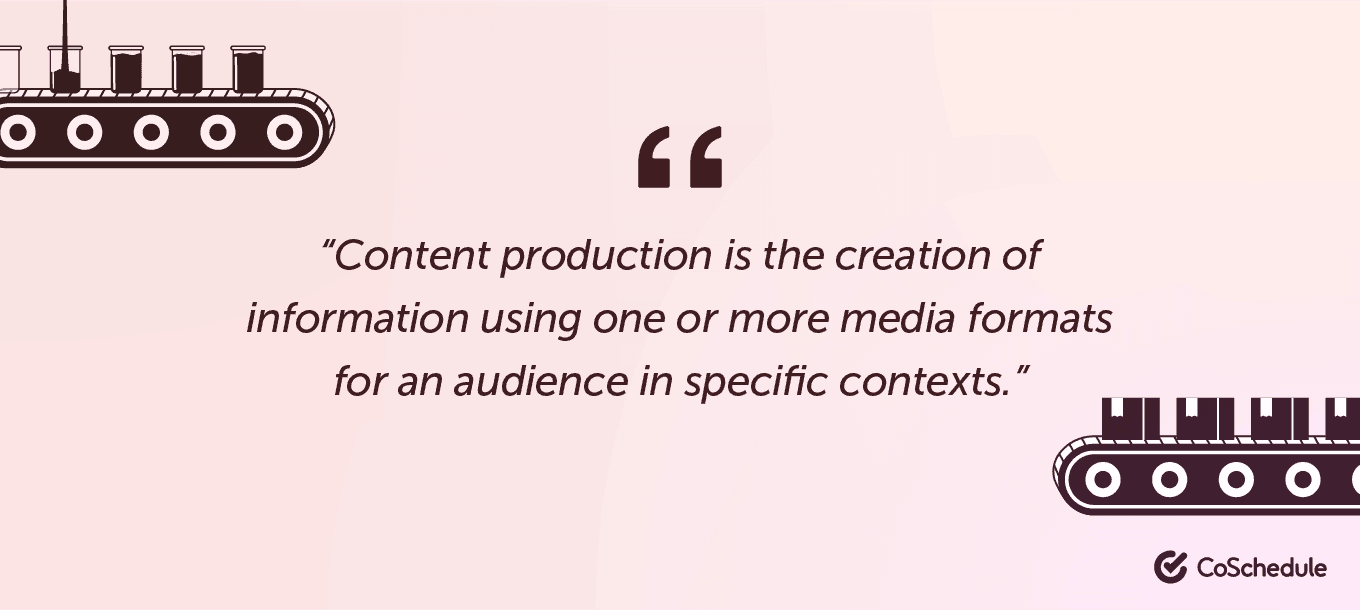 An efficient content creation system impacts your bottom line. The faster you can come up with excellent quality content, the more you could raise your ROI.
It's the Swiss army knife of marketing; you can put it to work for acquiring new customers OR stop existing ones from churning.
Back to the Top
Tools for Marketing Content Production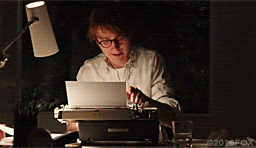 Content production tools come in different shapes and sizes. Some people prefer to mix and match their software for their various organizational needs. As for me, I believe in finding one single tool. It should be able to aid me through a project from start to finish.
CoSchedule is a tool like this.
There are four categories of content management software. You'll need to create your own rules for each of them, but I can give you an idea of how to use them.
Asset Management Software
Whether you are creating blog posts, videos, or webinars, your end product will be put together using various media files — a lot of them. You need to store them somewhere and follow some structure. Sure, you could just use Google Drive, but it's only scalable up to a point.
CoSchedule's Asset Organizer lets you manage a single content library, catalog your files, and keep track of the latest version; no more blog-post-infographic-final-FINAL-this-is-final-v10.jpg.
Marketing/Content Calendar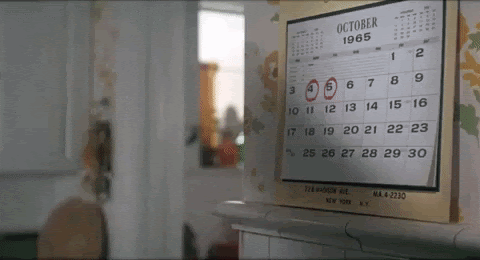 If you're not in the habit of knowing your content lineup for months ahead, then the next best time to start is now. It will be a big task to tackle every month, but the feeling will be liberating. Here's a content calendar template to get started.
Shareable spreadsheets can be great while you're just a little fish in the startup sea. However, as your content and team expand, you'll eventually outgrow them.
Being able to visualize ALL your projects in one calendar can be the life-saving solution you need. Check out CoSchedule's Marketing Calendar for even more help and guidance.
[Tweet "Being able to visualize ALL your projects in one calendar can be the life-saving solution you need."]
Work/Task Management Software
Knowing and distributing tasks ahead of time is one thing; using repeatable workflows is a whole other time-saving magic. The sheer number of task management software out there may be overwhelming.
I recommend that you try CoSchedule's Work Organizer. It can speed up production timelines, help you meet deadlines consistently, and more!
Collaboration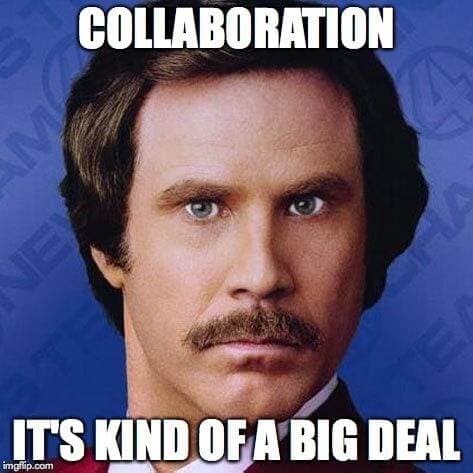 Finally, a digital marketer rarely works alone. Writers, graphic designers, translators, and web designers often make up the whole team. The more you streamline your collaboration tactics, the more content you'll push through the pipeline.
Airtable or Google Drive could work for many. In practice, you'll soon miss the customizability from these tools to be truly efficient.
CoSchedule's Content Organizer, for example, helps your team get on the same page about priority projects, ideas, and strategy.
Recommended Reading: The 12 Best Newsletter Examples to Inspire Your Own in 2021
Back to the Top
Developing a Content Production Process
Next, let's outline what an efficient content production process looks like, step-by-step.
These were the main points that my operations manager and I established when we set up our marketing agency. It still works for us today, so feel free to steal it or tweak it.
Step 1: Define Where Content Assets Will Live
In digital marketing, there are always many files that need to be stored and organized somewhere.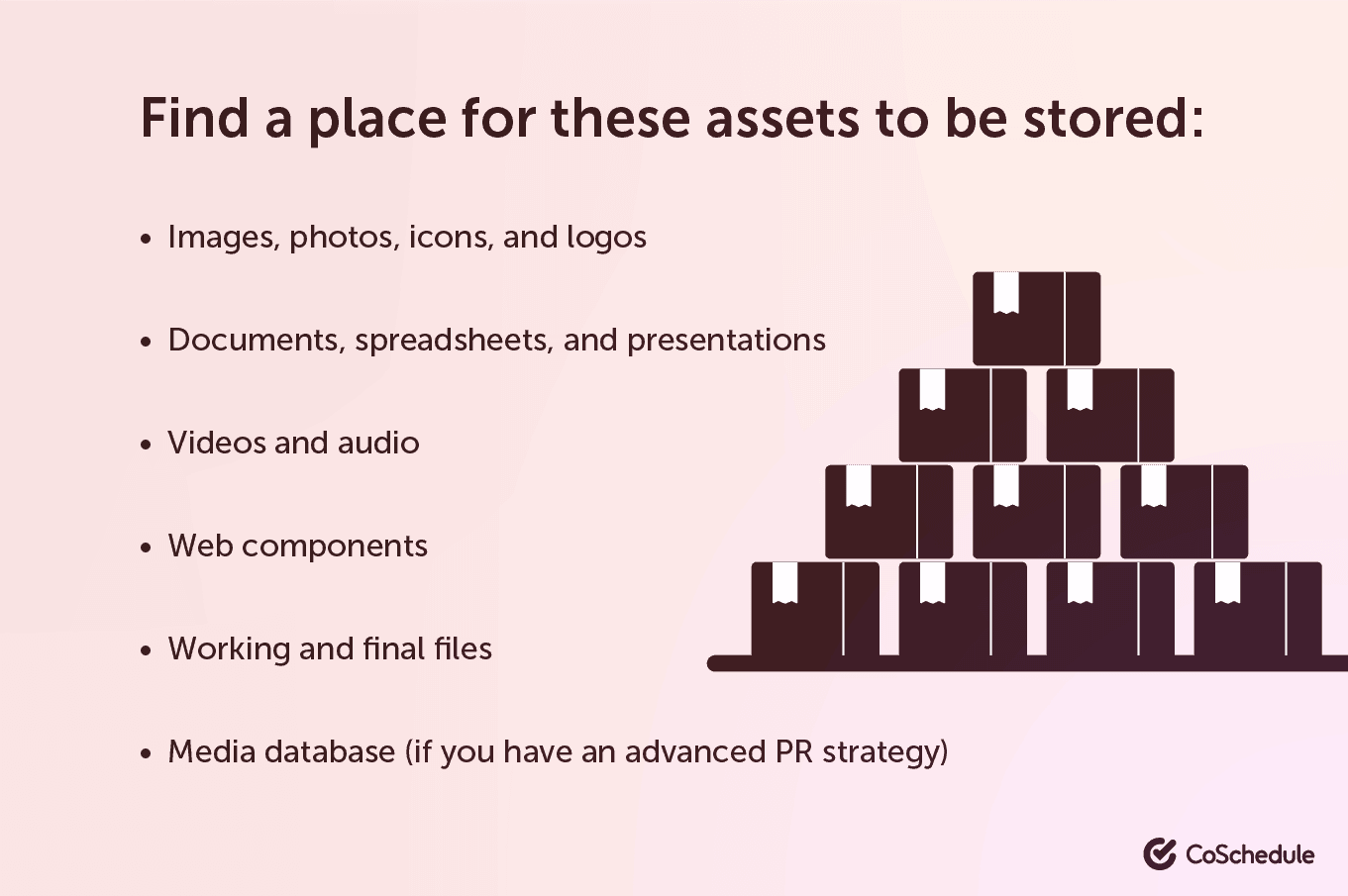 Storing these files offline on each team member's computer is highly ineffective. Constantly downloading and updating the latest versions takes time, and this method is also more susceptible to mistakes.
You have two options:
Share files on a local network.
Store files in the cloud.
The first one is best for in-office settings, but with the world now going remote, it's hardly scalable. You may use third-party software to access your local network, but this will quickly get too cumbersome.
The solution is in the clouds. Storing your files in the cloud is the ideal method, in my opinion. You can easily share, backup, and update everything.
Do this: Go with a simple, free storage from Google Drive, Microsoft OneDrive, or Dropbox if budget is an issue. You're here to learn about more effective content production processes, so your best option is something made for marketers specifically, such as CoSchedule's Asset Organizer.
Don't do this: Store your files on 3+ platforms at once. Even if they're cloud-based or free, it's a bad idea; files will be forgotten and team members will get confused. Save yourself the hassle ahead of time.
Step 2: Establish File Folder Structures and Naming Conventions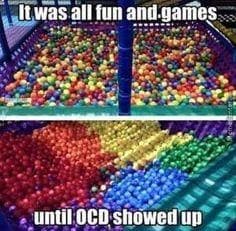 For true efficiency, you need to be able to find your files quickly. Sure, you can rely on the search function of your platform, but you still need to get a clear view of your files in folders. For example, I found that if I wanted to set up a killer email marketing automation, I had to get my stuff organized.
You can start by organizing your folders.
The way you arrange your folders depends on the type of business you're running. So far, I have used the following tiered methods:
General folders (e.g. blog posts, images, social media, videos) → Yearly folders (e.g. 2020 Holiday Campaign, 2019 Back-to-School Campaign)
Yearly folders (just the year, e.g. 2021) → General folders and projects
General folders + "Clients" folder → containing folders by client names
Once you've organized your folders, it's time to take a look at your files. If you were randomly presented with a file, would you be able to tell where it belongs just by its name?
That's how I tested my file naming convention. I recommend you do the same.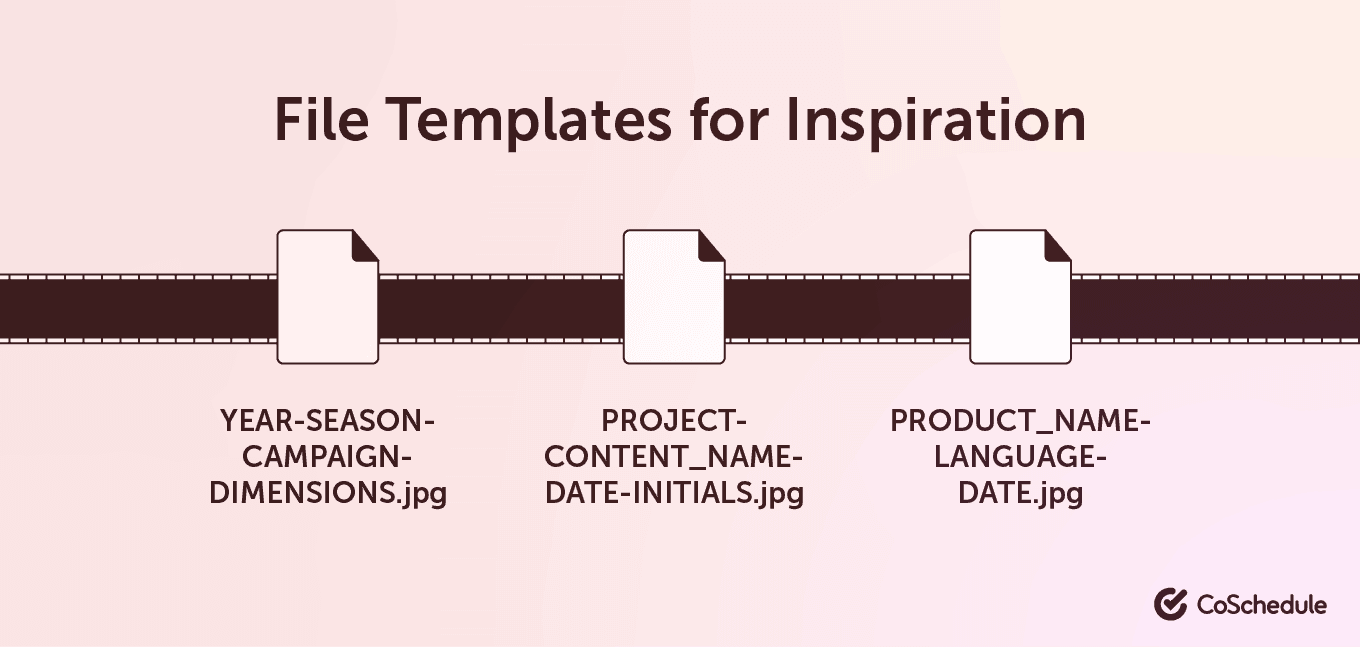 Again, whichever one you pick will depend mainly on your business and personal preferences.
Do this: Create a naming convention that comes to you naturally. That way, every time you name a file, you don't have to look up your own rules. This method also reduces possible errors.
Don't do this: Use a string that's way too long. Doing that would defeat the whole purpose of this exercise. I find that keeping to three to four elements per string is best.
Recommended Reading: 21 Content Ideas to Break Your Creative Rut
Step 3: Using a Creative Ideation Process and a System for Storing Ideas
Even before you start organizing your daily tasks, I recommend setting up your creative ideation process. In other words, where will you save all the fantastic ideas that pop into your head while you're in the shower?
Here are a few questions to figure out for yourself:
Where will you store ideas?
How will you label them (e.g. category, audience, etc.)?
Will you assign deadlines to these ideas?
Who can submit an idea?
How will you make this system a part of your marketing processes (e.g. how often you go through ideas)?
You'll likely have some ideas that you want to present in a more fleshed-out form. For this, I recommend using some sort of visualization aid. Effective visualization could help you better sell your idea.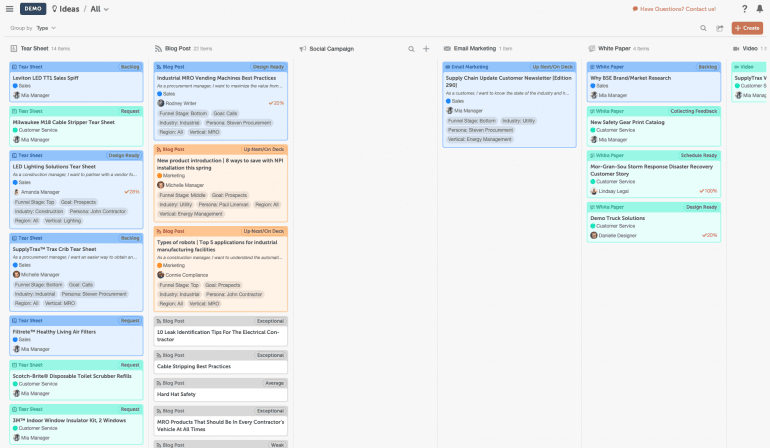 CoSchedule's Idea Board helps with prioritization.
If you want to cover both the storing and the approval of your ideas in the same place, I recommend CoSchedule's Idea Board. It provides a great way to organize your marketing backlog, AND you can easily get stakeholder buy-in — thanks to the board's visual nature.
[Tweet "If you want to cover both the storing and the approval of your ideas in the same place, try using CoSchedule's Idea Board."]
Step 4: Plan Content on a Calendar With Clear Deadlines
Here's what you need to achieve with this step. By the end, you'll have to have a full calendar in your hand with all the upcoming content — preferably for the next six months. How do you do that?
You can use this checklist as your basis:
Review your strategy

. Gather your company's marketing priorities from your main strategy document. Don't have one?

Download this strategy template

Define your content

. Define the type of content each critical strategy point needs (i.e. "more visitors to the website" = need to create articles and social media posts).

Do a quick market check

. What are your competitors doing right now? What's trendy?

Do a quick SEO check

. Find keyword opportunities.

Get seasonal

. See if any seasonal opportunities are coming up and place them first in the calendar (i.e. an article about "101 marketing tips to start the new year right").

Add events

. See if there are any company-specific events or priorities coming up and place them next.

Measure customer happiness

. This type of content often gets forgotten. Schedule 

customer surveys

 periodically to see how your campaigns are making an impact.

Finalize

. Finally, place all other content ideas in the remaining spots.
Do this: Color-code content in your calendar by type (e.g., articles, social posts, events, etc.).
Don't do this: Get lost in the details. Marking each content type by its title and date should be enough at this point.
Step 5: Develop Repeatable, Task-Based Workflows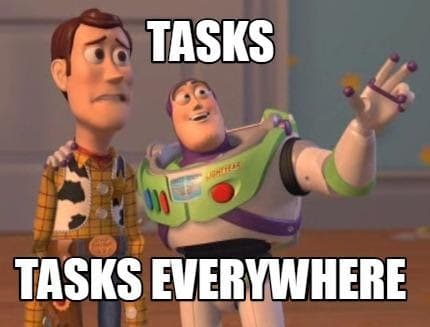 There are a ton of different types of content out there, but likely only a couple of ways to create them. This is why content marketing can be so scalable.
In this step, you should create repeatable, task-based workflows. A workflow is a sequence of tasks that you always need to do to produce a particular content.
Here are a couple of workflows you can steal:
Social media posts
Compose post
Create design/video/GIF/infographic
Research hashtags
Get final approval
Generate 

tracked URL

 and shorten link
Schedule into calendar
Blog posts
Create an outline
Get approval
Research supporting statistics needed for citations
Write the article
Optimize article for SEO
Get approval
Format and 

publish the article

 on your platform
Of course, a workflow like this can look different for each marketer. Some companies incorporate more approval stages, some less. Create your own workflow template that's easy to repeat from campaign to campaign.
A comprehensible task list will help you release content more quickly. This will not only help you be more organized, but the increased content delivery rate can also grow your website visitors, your followers, and improve your ROI.
Step 6: Determine How to Manage Project Handoffs From Phase to Phase
A project can go through multiple hands before it reaches your audience.
Sometimes your content can start one way and then morph into something else by the end. This is not ideal.
If you want your marketing strategy to come to life the way you intended, each team needs to hand off the project right. For this to happen, you need to expand your workflow (from Step #5) with the following details: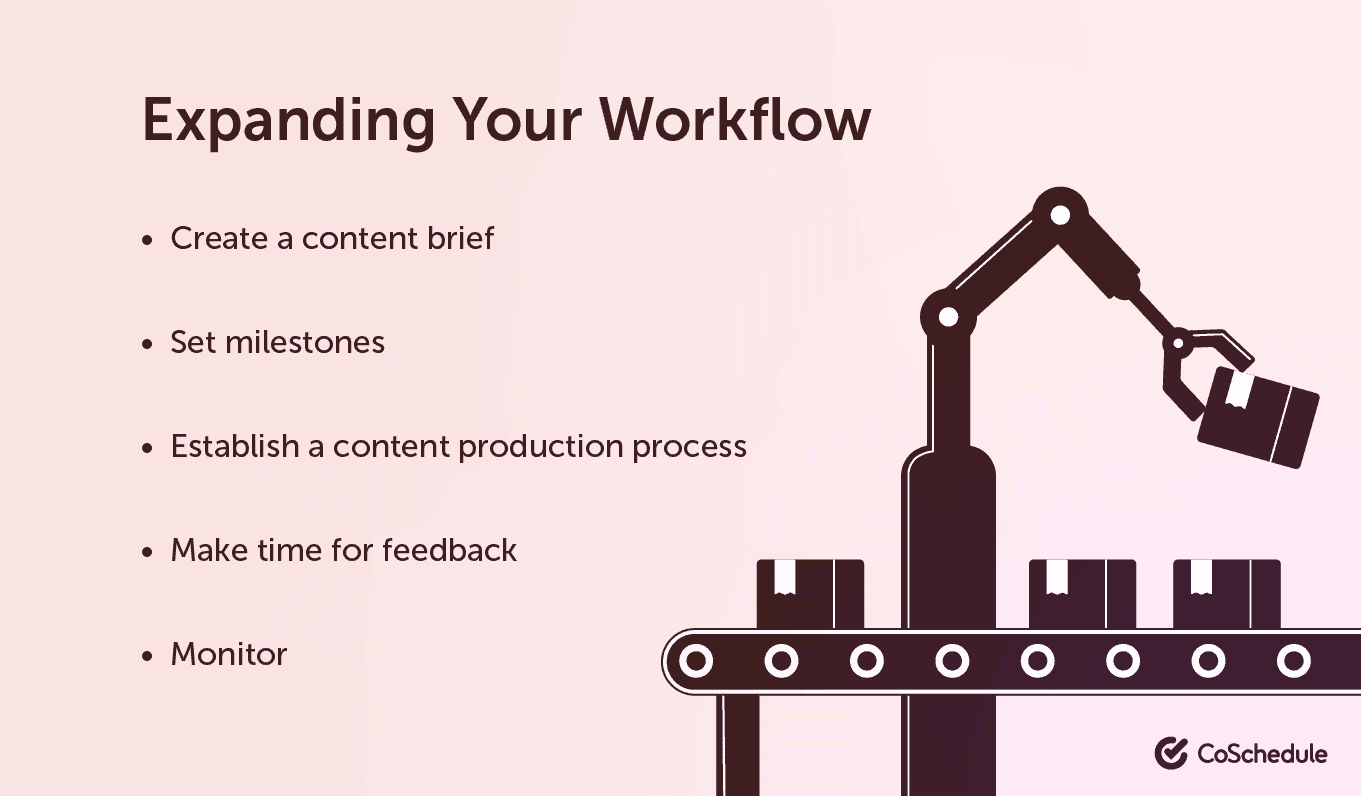 Create a content brief. Firstly, establish a content brief template that's as thorough and easy-to-understand as possible. Call a briefing meeting to address questions head-on.
Set milestones. Next, agree on approval milestones.
Establish a content production process. This document should include:
Each step in the project
Approval milestones
Timelines
Names or job titles responsible for each step
How handoffs are done
What to do if there is a delay
What launch day looks like
Make time for feedback. Consider leveraging tools, like help desks, to resolve customer queries that may arise quickly. This will also help you get valuable feedback to improve your team efforts overall.
Monitor. Pay attention and amend your process where inefficiencies are found.
To make it all bulletproof, include the following handoff instructions:
Naming convention of files
Method of handing over files (via a link on Google Drive? Upload to a platform?)
Folder structure
State of files (i.e. always hand over fully approved work — no trackbacks)
Persons to notify on each handover
Do this: In many cases, great writers can make or break a content strategy. Make sure to hire writers who are not only talented but also organized enough to carry through a project without delays.
Don't do this: Make your process document overcomplicated. Keep to what makes sense for YOU and YOUR team.
Step 7: Implement a Content Review or Q/A Process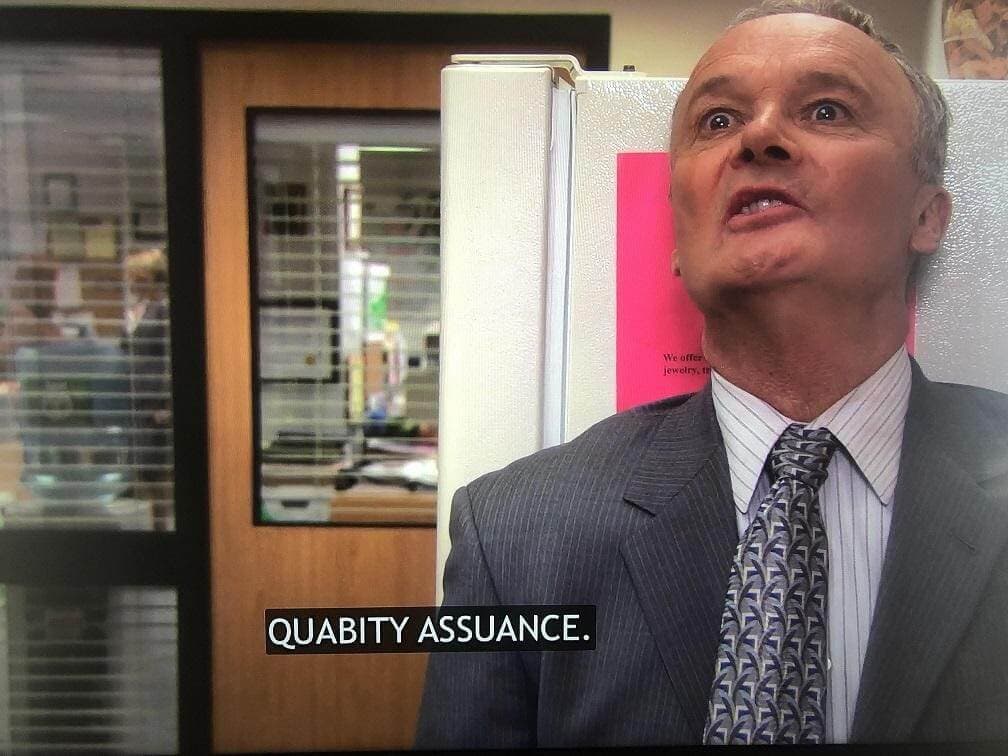 You also have the option to expand on the review sections of your content production process.
Most managers and decision-makers like clarity. They will probably be open to discussing ways to finalize projects effectively.
Here are a few things to keep in mind when creating a review process: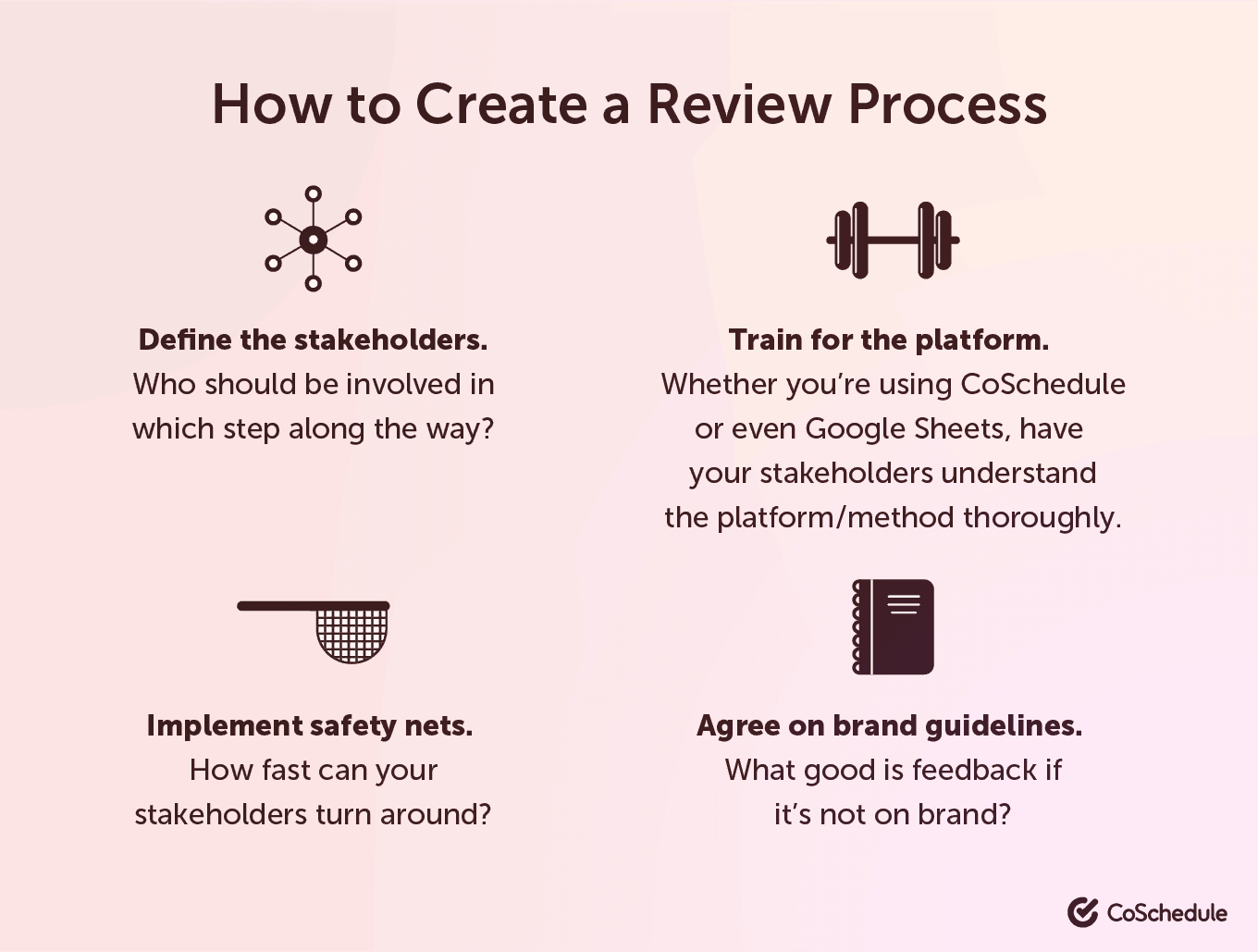 Read more about creating a detailed content review process (psst: with CoSchedule, there's no more pleading for approvals).
Do this: Customize the approval details for each manager (e.g. timelines).
Don't do this: If your chain of approving persons is at two digits, you've gone too far. Try to work with your decision-makers to see who really needs to be involved.
Recommended Reading: Quality Content: The Ultimate Guide to Creating Content that Engages and Converts
Step 8: Measure Results
Finally, keep monitoring your results. You can set up a Google Analytics dashboard with some automatic reporting functionalities.
Having a clear content lineup month after month will give you some unexpected results, too.
More time for other projects
Always

up-to-date SEO efforts

Easy-to-scale link building
Improved social media engagement
Less workplace stress
As per measuring your process itself? Keep updating your workflow as needed. Try to keep a tab on how fast each project gets completed. Are there any bottlenecks? What worked and what didn't?
Build on the good stuff, and you'll be creating some truly amazing content sooner rather than later.
[Tweet "Try to keep a tab on how fast each project gets completed. What worked and what didn't?"]
Conclusion
The great thing about planning an effective content production process is that you only need to do the heavy-lifting once. Every tweak and update after that will only serve one purpose: to optimize your workflow.
I found that these techniques ultimately saved me hours of redundant work every month, and my sanity with a growing content marketing agency.
Bonus tip: depending on your company's setup, you can try to create the process with someone else on the team. That way, you can share the workload and exchange instant feedback.
The bottom line is: CoSchedule is an excellent planning tool to keep your head from spinning, but whichever method you choose, you will already be more organized than most marketers.
Good luck!
The post How to Plan an Effective Content Production Process in 8 Steps appeared first on CoSchedule Blog.