Ever wrack your brain for content ideas and come up with… nothing?
It's a pretty common challenge for marketing pros. In fact, I had to sit and think for a little while to put together the right introduction for this blog post! To be honest, creative blocks are more a part of the process than the exception.
If a creative rut is simply a step in execution, how do you get to the next step of overcoming that block?
It turns out that many marketers have go-to strategies for when they can't come up with a topic. They don't go it alone, and you don't have to, either.
We put together these 21 content ideas for your next marketing project to keep your creative process moving. Many of them involve methods that you can reuse over time, so you'll have a technique to turn to when you run out of ideas.
[Tweet "21 #content ideas to break your creative rut."]
Organize Your Content Topics With Our Calendar Template
While you snag some inspiration from the ideas in this post, make sure to have your content calendar on hand to schedule your projects.
If you don't have a content calendar yet, we've got your back. Download our nifty template for free.
[content_upgrade_shortcode]
Table of Contents
Build on the Basics
Ask Your Email Subscribers
Make a Twitter Poll
Work With Your Customer Service Team
Talk to Your Sales Staff About Objections
Browse Quora
Check Out Relevant Subreddits
Leverage the Power of Social Listening
Look at Google's "People Also Ask" Box
Research With Google Trends
Play With Keyword Modifiers
Use BuzzSumo
Read a Book
Write a Case Study
Interview a Subject Matter Expert
Make an Expert Roundup
Repurpose Your Existing Content
Conduct a Gap Analysis
Bring Your Own Angle to Industry News
Craft Some Holiday Content
Publish According to Seasonal Demand
1. Build on the Basics
Your content ideation journey should start with the foundation — your product or service. As you review your main offering, you might find inspiration right in front of you.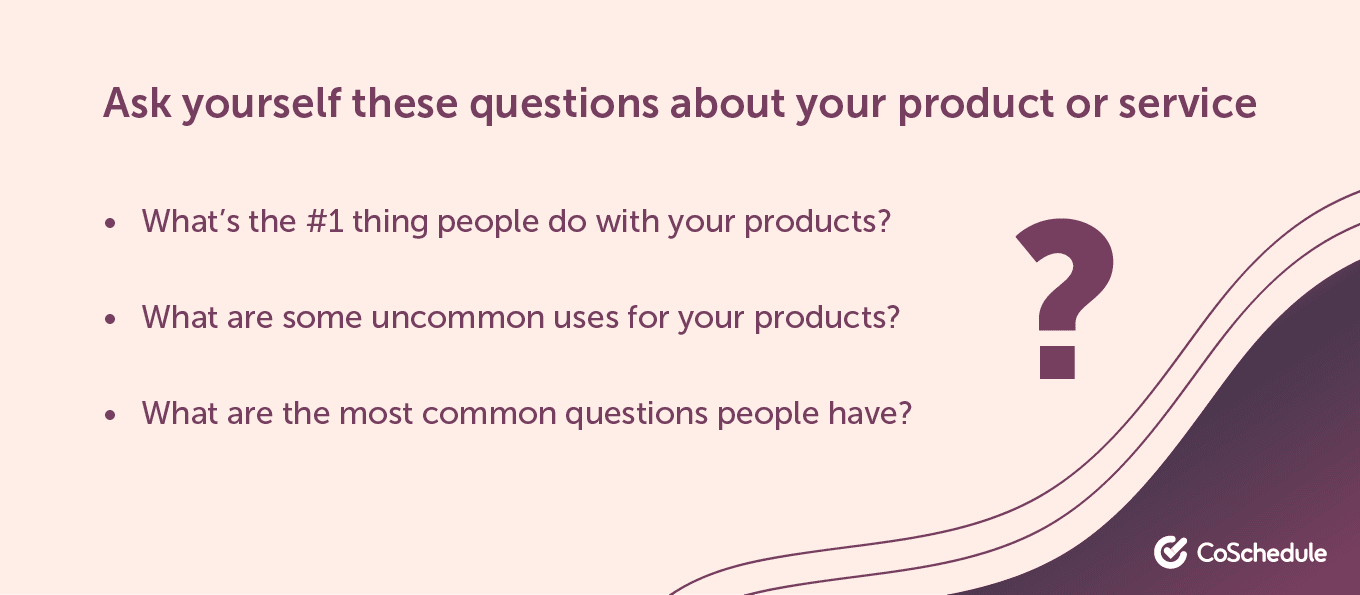 If you don't know the answers to these questions with the data you have, try performing some fundamental marketing research techniques to collect information on your audience. The information you'll get from your research will make a great reference when you need details on your customers.
Recommended Reading: Quality Content: The Ultimate Guide to Creating Content that Engages and Converts
Back to the Top
2. Ask Your Email Subscribers
A marketer with an email list has a valuable source of content topics at their fingertips. Since your list of email subscribers often overlaps with your list of content readers, they can provide ideas that your audience will care about. You just need to know what questions to ask them.
When you want information from your email list, you have two main methods of obtaining it — a single-question poll or a survey. A quick poll needs less commitment from your subscribers than a full survey, but it will obtain less detailed information. Meanwhile, a survey is a bigger ask of your subscribers, but it'll give you richer information.
You can read our guide to marketing research strategies and HubSpot's Ultimate Guide to Surveys for help thinking of questions. These resources will help you create concise questions that will get you relevant answers.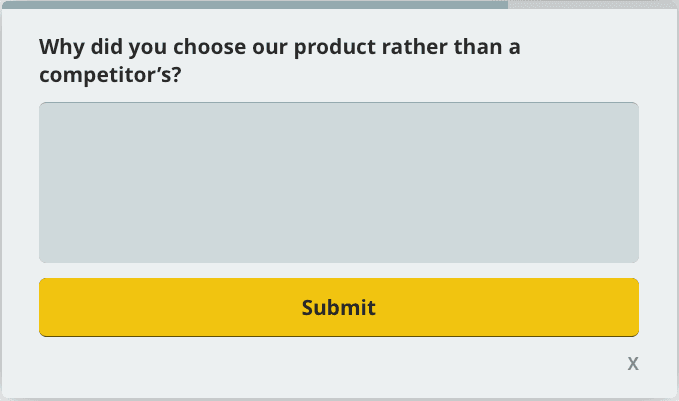 Back to the Top
3. Make a Twitter Poll
If you have a decent Twitter following, ask for their opinions through a poll. Depending on how many people subscribe to your emails versus how many follow your Twitter, you may also get data from a new audience segment.
According to Twitter's global creative lead, Joe Wadlington, the right Twitter poll copy will help you get valuable responses. Wadlington recommends keeping polls positive and clear with consistent answers. As pointed out in the linked video, you may also want to avoid "joke" answers that could skew your results, even if they're fun to include.
Maybe try out a casual, simplistic poll at first to gauge your engagement levels.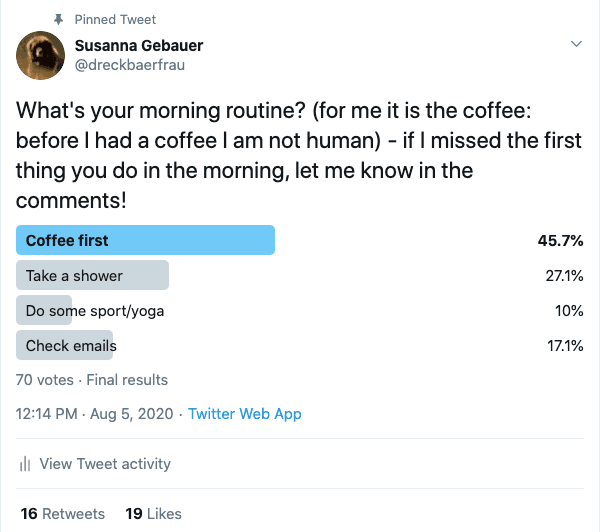 Back to the Top
4. Work With Your Customer Service Team
Customer service professionals hear customers' problems firsthand — making them a great source for researching customer pain points. Pain points are the problems that your customers have as they look for, buy, and use a product like yours. Once you know your customers' pain points, you can offer tailored solutions through your content.
Since pain points come up through all stages of the customer lifecycle, they'll give you plenty of inspiration for topics related directly and indirectly to your product. You'll be able to generate ideas for solving problems with your product or addressing issues found during the customer experience to make your readers' lives easier.
[Tweet "Once you know your customers' pain points, you can offer tailored solutions through your #content."]
Back to the Top
5. Talk to Your Sales Staff About Objections
In addition to getting in touch with your customer support team, you should contact your sales team for inspiring insights into your audience. Ask them about the most common objections they hear during the sales process to create topics that address them.
How do you use content to address customer objections effectively? You can turn to HubSpot's 40 examples as a starter. If your sales staff has experience handling those objections well, you can also learn what answers they use and elaborate on them with your content.
Back to the Top
6. Browse Quora
When searching for information on Google, you may have seen results from Quora — a high-ranking question-and-answer platform. People visit Quora to ask questions on a wide range of topics — including those relevant to B2C and B2B companies. Using this platform, you can research commonly asked questions from your audience to inspire content that answers them.
To find questions relevant to your readers, you can search topics directly on Quora or through Google. When you search for Quora pages on Google, you'll see answers according to their SEO ranking, so the results can help you figure out what questions will help you rank higher.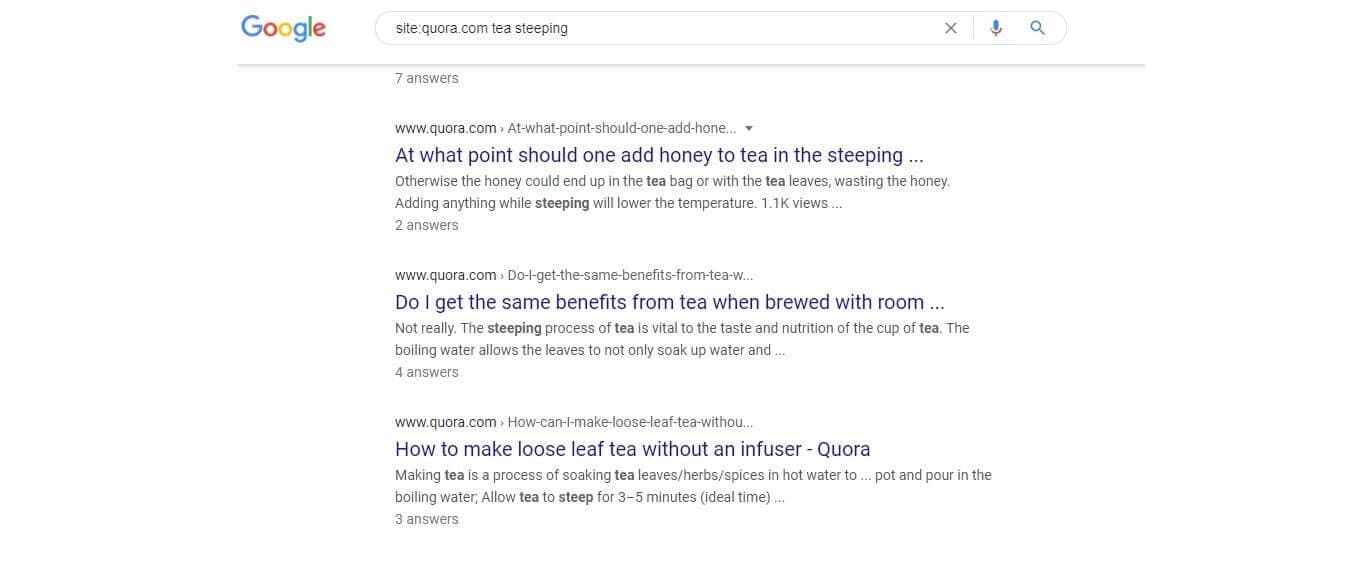 In the example above, I went to the second page of Google results for Quora pages related to tea steeping. I wanted to find relevant questions that I might not think of on my own.
Since results past the first page tend to have a less direct connection to the keyword, they can provide spin-off ideas on your topic.
Back to the Top
7. Check Out Relevant Subreddits
Like Quora, Reddit has plenty of curious users ready to learn about various topics, but it has a community focus over a question-and-answer focus. Subreddits, the different communities on Reddit, cover broad topics, like gaming, and more niche topics, like Star Wars prequel memes. Reddit users also talk about more professional subjects, taking part in active subreddits on fields, like copywriting and engineering.
Reddit posts come in the form of questions, memes, links, and discussions — providing insight into what your audience talks about on the internet. Depending on the topics related to your business, the subreddits you come across may also have "megathreads", where commenters have questions and comments that you might not see as individual posts.
For example, if you want to see how customers shop for personal care products on Boxing Day, the Lush Cosmetics subreddit had multiple megathreads for sales across the world.
Recommended Reading: A Terrific 12-Step Editorial Guidelines Template To Help You Establish Trust With High-Quality Content
Back to the Top
8. Leverage the Power of Social Listening
As Joei Chan explained in our conversation with her on the Actionable Content Marketing Podcast: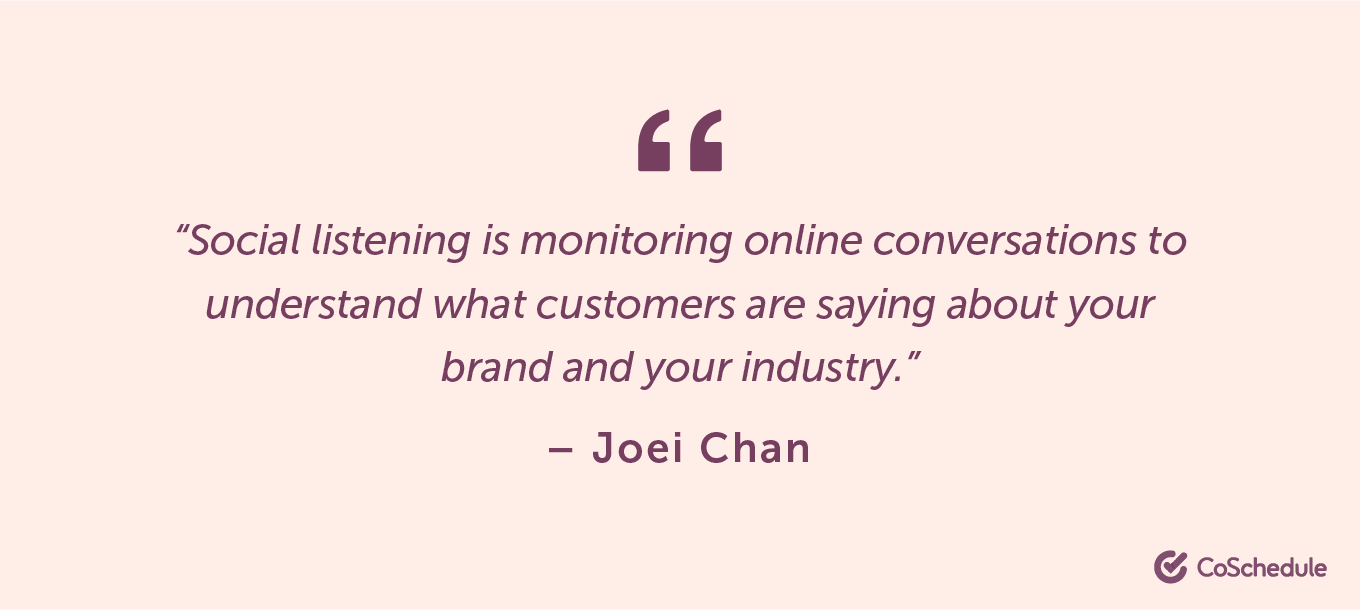 Just like Quora and Reddit research, social listening provides a direct look into what your audience says about your field or product.
Some businesses use a platform, like Mention, to keep an eye on social media conversations, but you can also perform social listening manually. Think of terms and phrases related to your product and industry, then search for them on social media platforms, like Twitter and Instagram.
During social listening, try using basic phrases, like your brand name and more niche phrases related to the topics you cover.
Going off of our previous tea steeping example, perhaps your product is a tea strainer. You would search for your product's name as well as topics, like "how to steep tea" or names of tea varieties.
[Tweet "During social listening, try using basic phrases, like your brand name."]
Back to the Top
9. Look at Google's "People Also Ask" Box
When looking at Google Search results, you might see a box titled "People also ask" that features questions related to your search. Google generates this box based on searches from users who searched the original term.
For example, you'll see these related questions pop up when you search "how to steep tea":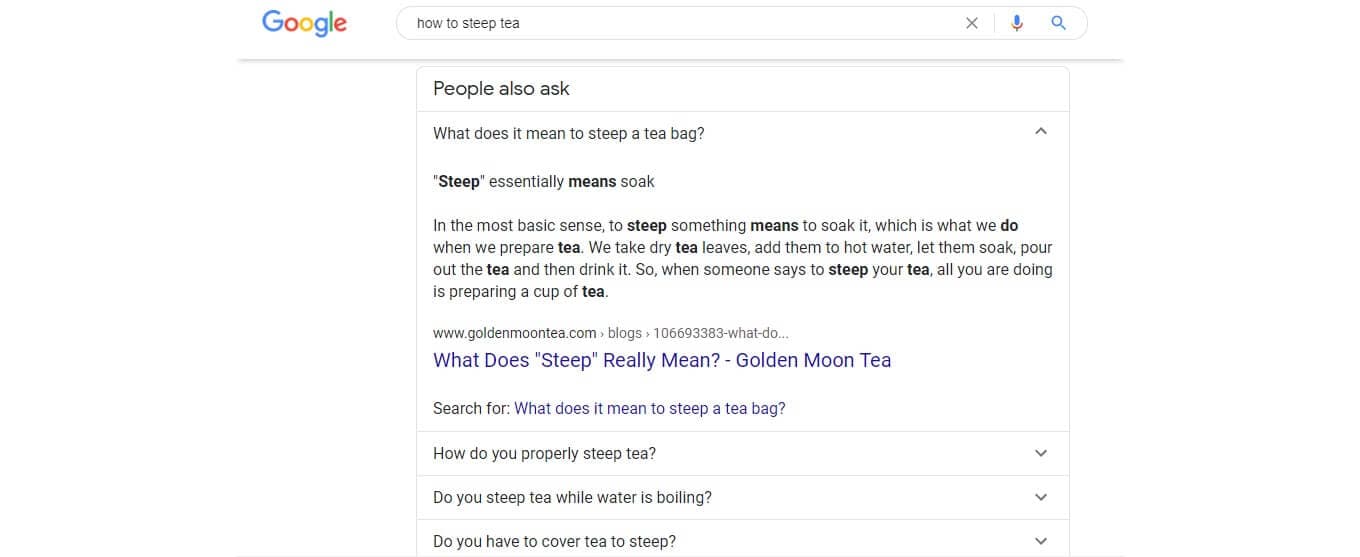 As you can see, users also asked questions about the meaning of the word "steep", whether you have to cover tea while it steeps and if you steep tea while water boils. This box digs deep into what users want to know — providing insight into their thought process during each phase of the customer lifecycle.
Back to the Top
10. Research With Google Trends
Where do you turn to find out what people search on Google to find your content? It turns out that Google has a completely free tool to monitor search patterns — Google Trends.
Google Trends has plenty of valuable nuggets of information that reveal what searchers interested in your topic want to know. Let's switch up our examples and check out the search term for "coffee".
Each Google Trends results page shows the term's popularity over the time you specify. The graph ranges from 0 (not enough data) to 100 (peak popularity). As Nick Churick at Ahrefs points out, you can use this data to jump on trends or plan your future content calendar.

You'll also see the term's popularity by region:

Below the term's regional trends, you'll also find topics and queries that people who search for "coffee" also search:

As you can see, you can have Google rank these terms by "Rising" (recent volume) and "Top" (overall volume). Interestingly enough, when I did my research, people who searched for "coffee" also searched for "whipped cream" and "Pabst Blue Ribbon beer". How do you think you would create content based on those unexpected topics?
Back to the Top
11. Play With Keyword Modifiers
Keywords — words that best represent a concept or item — make great inspiration for content ideas in addition to their main use in SEO. According to our keyword research guide, a keyword consists of a core term and modifier. By trying out different modifiers, you can find new angles for your content and rank for more search terms.
To create new ideas with this technique, start with a basic topic to use as the main keyword, then add a new angle to it through a modifier.
Try adding these modifiers to your topic to see what you come up with: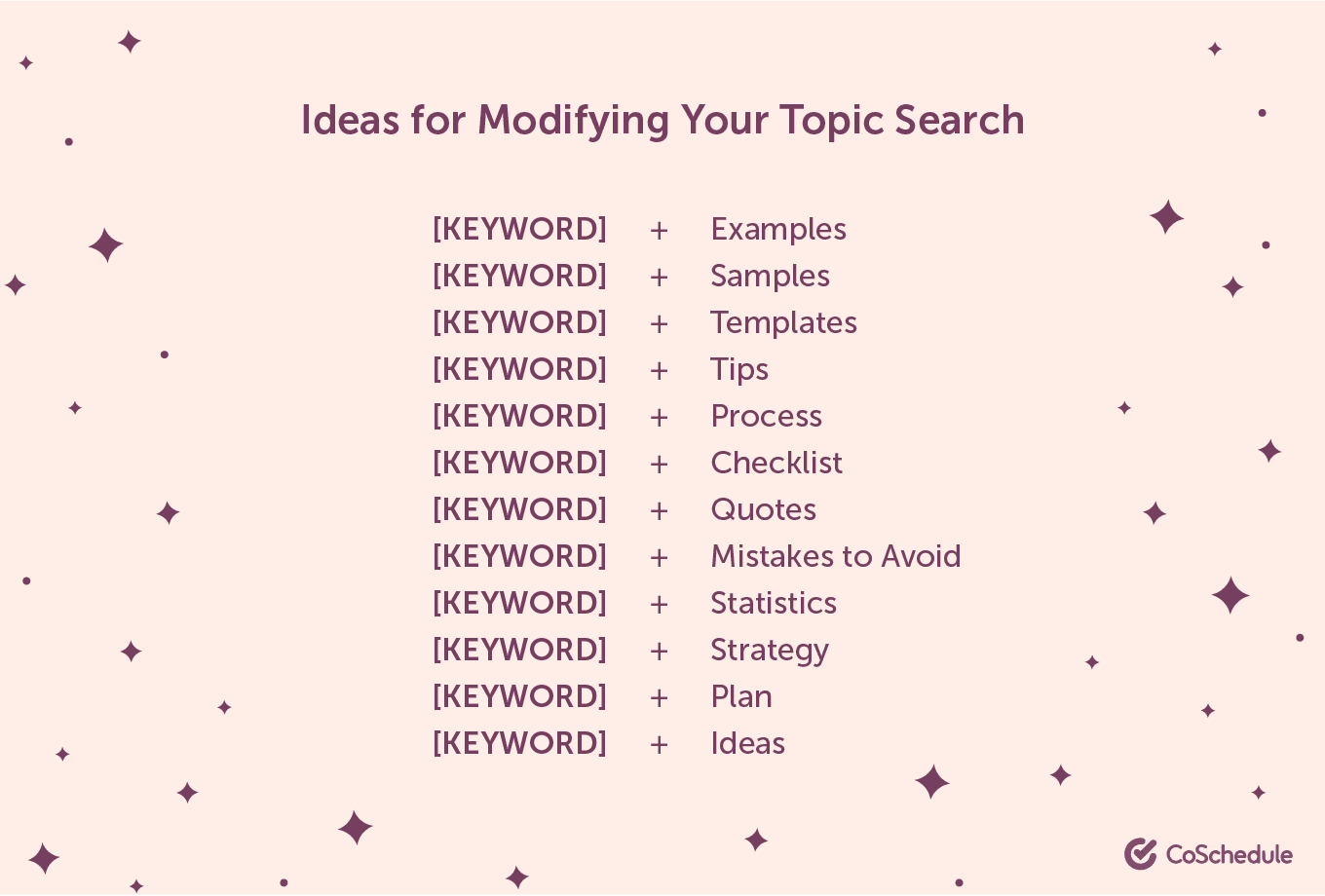 You can also use some of the search methods and tools we previously discussed, such as Google Trends and the "People also ask" box, to find more modifiers.
Back to the Top
12. Use BuzzSumo
BuzzSumo is another online tool that provides insights on content that performs well with your audience. It offers detailed data on how articles rank on social media and lets you track the performance of different topics and keywords. It'll serve you well as another source of inspiration if your business pays for one of its plans. The BuzzSumo knowledge base also has tips on how to use the platform for content marketing research.
That being said, BuzzSumo works best when you have a paid plan and a North American audience. Its free features are limited to an overview of trending content.
Back to the Top
13. Read a Book
According to Pew Research, about a quarter of adults haven't read a book at all in the past year. Why don't you help your audience keep up with the best reads on relevant subjects?
Try reading a book related to your product and industry and share what your audience can learn from in your content.
Recommended Reading: Content Outline: Write Better & Faster Than You Ever Thought Possible With a Template
Back to the Top
14. Write a Case Study
Do you have a successful campaign, project, or client relationship that shows off what you can do for your customers? Write a case study about it! A case study breaks down how you solved a problem and the results you achieved.
As you'll see in our guide to writing a case study, this content format typically includes a title, executive summary, subject, problem, solution, and results. If you hop on over to that blog post, you'll get plenty of templates and inspiration.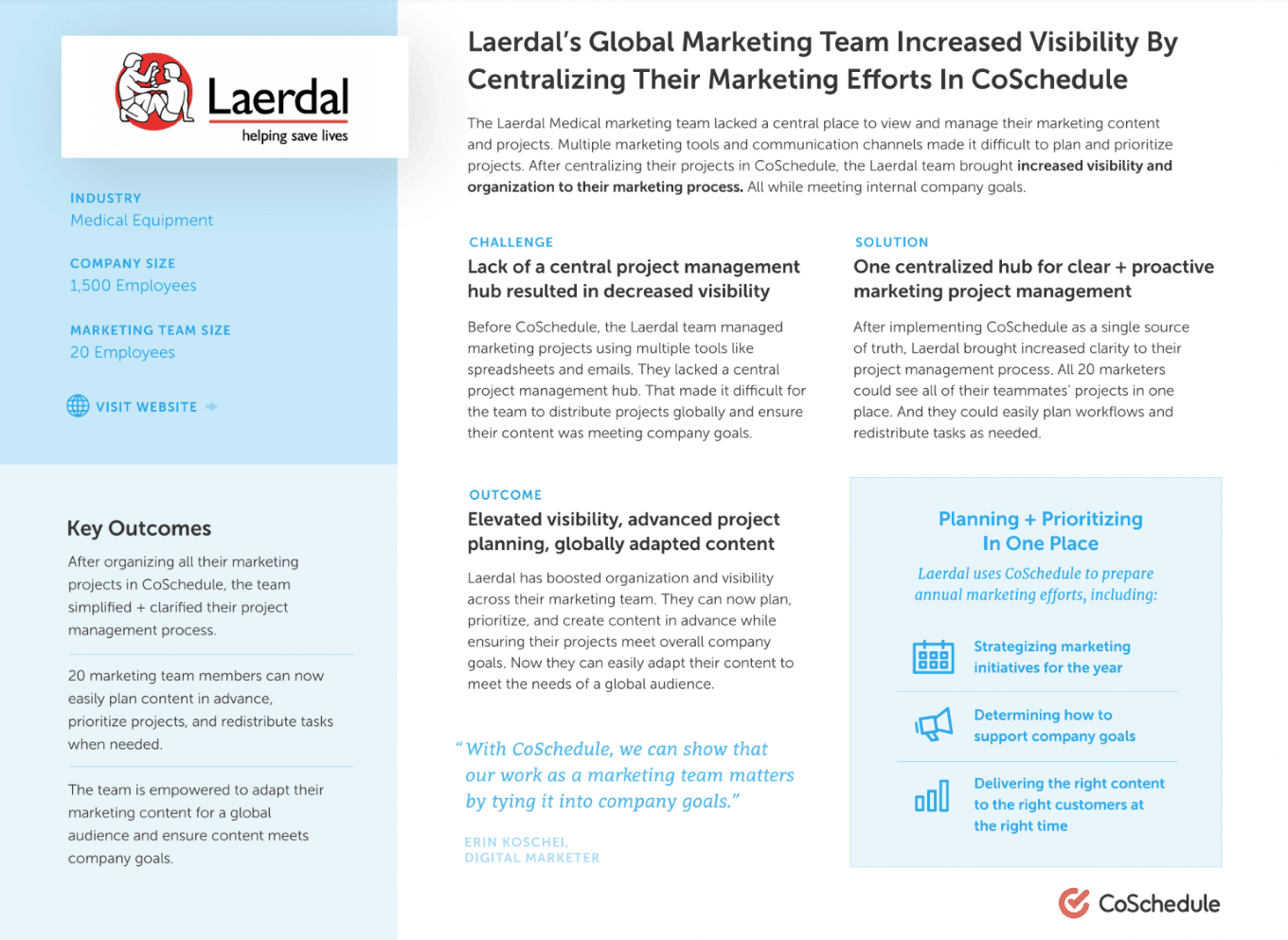 Back to the Top
15. Interview a Subject Matter Expert
Subject matter experts have a treasure trove of information that can make your content more unique and authoritative. Simply put, a subject matter expert is someone with a high level of expertise in the topics you cover. Talking to one of these specialists is often easier than it seems, so try it out and learn what you can from the people who know best.
[Tweet "A subject matter expert is someone with a high level of expertise in the topics you cover in your content."]
Back to the Top
16. Make an Expert Roundup
An expert roundup works kind of like a subject matter expert interview — except on a broader scale. These articles gather responses and insight from experts in your industry on the topics and questions you choose.
Learn how to wow your readers with an expert roundup through our comprehensive blog post.
Back to the Top
17. Repurpose Your Existing Content
As content marketers, we're all looking for ways to get the most mileage out of our work — especially when we have limited time and resources. Try repurposing your content to reach more customers across channels.
For example, when you make a blog post, you can also repurpose its images and text into content types.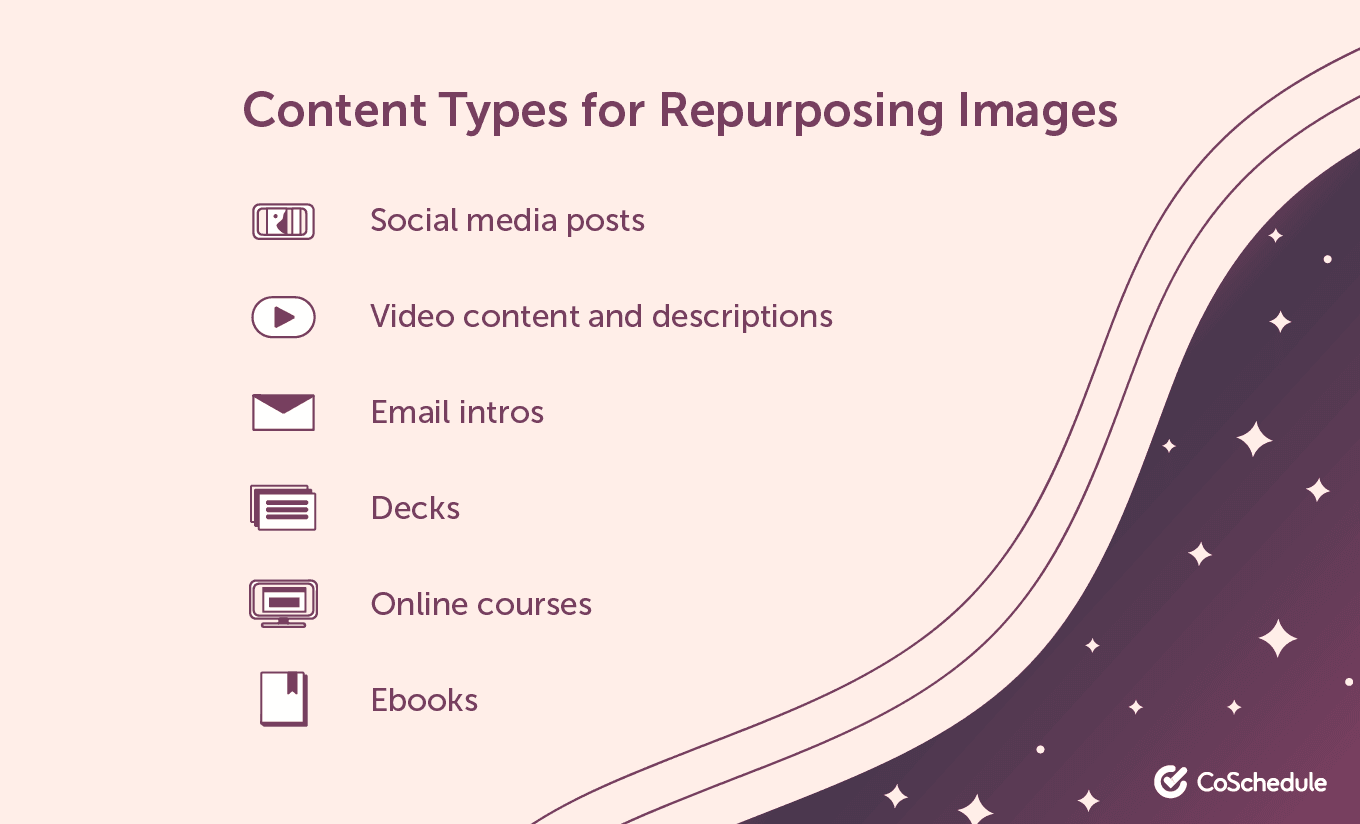 Back to the Top
18. Conduct a Gap Analysis
Checking what content your competitors are making is a common strategy in marketing, but have you ever tried analyzing what they're not doing?
A gap analysis evaluates what kind of content your field doesn't cover, so you can fill those spaces in the media landscape. You can learn how to conduct one with our free guide and template.
Back to the Top
19. Bring Your Own Angle to Industry News
If you follow your industry's news, you already have access to a fantastic resource for content ideas. Consider sharing your thoughts on and responses to the latest happenings in your field, so you can add more content to your website and solidify your thought leadership.
As Rebecca Riserbato at HubSpot puts it, thought leadership is a marketing tactic centered around becoming the go-to expert in your field.
By providing your takes on what's going on in your industry, you'll give your audience context they won't find anywhere else. Plus, you can adapt this strategy to both B2B and B2C audiences.
For example, you can explain to customers how a change in your industry could affect their experience when targeting a B2C audience.
Recommended Reading: How to Emotionally Support Your Customers Through Content
Back to the Top
20. Craft Some Holiday Content
As you plan out your content calendar for the year, think about tailoring some of your topics to relevant holidays. In the marketing world, holidays go beyond Halloween and New Year's — there are tons of novelty holidays out there that make great hooks.
We recently shared a list of social media marketing holidays that you can apply to a wide range of content types.
Back to the Top
21. Publish According to Seasonal Demand
Remember to pay attention to your customers' behavioral trends throughout the year to craft content that meets their most urgent needs. Seasonal marketing goes beyond holidays because every business has annual trends to follow.
You can follow seasonal demand with your content by looking for patterns in your business.
Ask yourself the following questions:
What time of year is the busiest for our business and why?
When can customers get the most use out of our product?
These principles apply to both outdoor and indoor industries. For example, a lawn care business might create content about preparing your yard for spring in March and April. Meanwhile, an accounting business in America could explore topics related to tax returns around that time.
[Tweet "You can follow seasonal demand with your content by looking for patterns in your business."]
Get Inspired and Organized for Your Content Strategy
We hope these ideas gave you the spark of inspiration you needed to generate unique and useful content for your strategy. With a well of topics to cover, you'll be ready to tackle your content marketing head-on.
While you're working on your content marketing plans, try exploring our marketing campaign ideas or learning how to develop an editorial strategy.
The post 21 Content Ideas to Break Your Creative Rut appeared first on CoSchedule Blog.